Brochures are available for you to view or download.
To open each brochure please click on the links not the pictures.
thank you.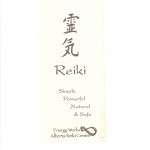 Reiki explained – Levels 1,2,3,Master Teacher
Information about Reiki certification.
and the levels of Reiki as Body, Mind and Spirit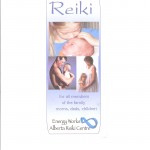 Reiki – for all members of the Family
 Information  about how Reiki benefits all the family
 Couples Reiki, Expecting parents,
 moms, dads, kids, teens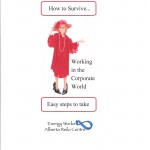 Corporate Wellness – How to survive working in the corporate world- Easy steps to take
 Information on benefits of implementing programs
 for wellness days at your workplace.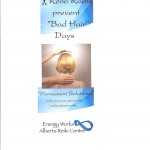 Reiki Roots prevent "Bad Hair Days"- Permanent Solutions for Hairdresses
Information specifically for Salons and Spas to help you
grow personally and professionally with Reiki and Energy Work