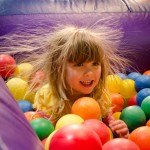 Energy Bubbles
  The invisible forces at work
   Our physical bodies are continually influenced by
   energetic forces, causing many different reactions.
   These energetic forces can be external or internal, 
   either way, we can learn to understand them, 
   how to harness them and how release them. 
 Intuitively Sensing Your Energy Bubbles  

Enjoy a day of discovery, some of the things you will discover and learn for your self:
How to sense your own energy or energy of another person,

Your sixth sensory awareness, intuition.

Grounding your energy , how to relax and feel focused and centered.

Aspects of you, Body, Mind, Spirit, how they translate into your Aura.

Seeing your own Aura, it is possible to see energy for yourself.

Releasing and letting go of energies that no longer serve you well.

Making choices that are right for you. Boundaries.

Chakras, what they are and how they integrate within you

Three Energy Centres, Thinking, Feeling, Being

Creating your own Energy bubbles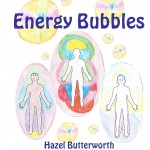 Register now for the next Energy Bubble class  
Energy Bubbles – 
The visible and invisible energy in and around us. 
"Intuitively Sensing Your Energy Bubble"
a creative response book written by Hazel

 Hazel also does presentations to raise awareness
 of how important it is tune into One`s Self.
 Learn what your own energy is saying.