"It`s All about YOU" Begin Your Self Discovery Journey Today
 Our philosophy is:
"Always come from heart and be true to one`s self,
  for that is the road to success" 
Our intention is to provide a loving safe environment where people can
come to discover one`s self and enjoy getting to know themselves better.
This is a place of self study to help create self awareness on many different levels.
It is a place where you will grow and become more self-empowered,
self-confident and self-sufficient.
It is a place where you will learn to open your heart and shine the light that is your soul.
We offer classes, workshops, individual one to one sessions as well as
readings from loved ones who have passed.
We welcome all who are on their path to opening their hearts and minds
to a new way of seeing life, one filled with love, hope, happiness and joy.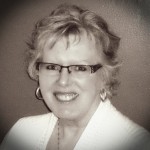 Hazel Butterworth
    –  helping you get to know yourself on an energetic level.
    My passion is teaching  and helping guide you on your personal
    journey to discover who you are and who you are becoming. 
 I will help you to:
Open your mind to many possibilities.

Understand the subtle energy systems in and around you

Develop your intuition and sensory awareness skills

Work from Heart, trust the process and get back in sync with yourself.

Identify the thoughts words or deeds that help or hinder your progress.

Embrace your inner gifts

Learn Reiki: the best foundation to support your self journey.

Introduce you to Colour Sound, Energy Bubble and Energetically Thinking

 
    Carmen
    – helping you to get to know yourself on a Soul level.
    My goal is to help you to remove that which separates you from
    the truth of who you are. The truth is your journey home to peace.
I will help you to:
Remember who you are, which is your Soul.

Notice how you speak to your body and what it hears.

Release limiting thoughts and beliefs.

Connect with your heart and listen to it

open yourself to the infinite love within you.

Reconnect with your soul.

Live in the moment.

Experience the Love of Angels and Beings of Light.
    Elodie Clark
    –  helping you to get to know yourself on a Spiritual level.
    My desire  as an Intuitive Consultant is to help you release all that is
    holding you back so you can live your life from a place of happiness, ease and grace.
I will help you to:
Connect with passed loved ones.

Heal from your grief or loss.

Learn to sense, feel or communicate with your own Guides and Angels.

Find you life`s purpose using the "AkashicRecords"

connect with a greater source of wisdom, guidance and inner peace.

Tap into your inner resources of truth using the 111 Activation.

open your heart by using the "Universal Sphere method"

Integrate the many ongoing planetary changes.