Location – where can you find Hazel?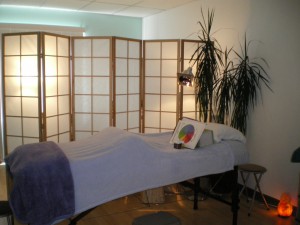 Energy Works/Alberta Reiki Centre opened in 2006 and has expanded from a small room in Hazel's home, to occupying this airy, bright space in Sherwood Park's Professional Centre. Almost every time a new client arrives, they comment on just how welcoming and calming the environment is, and how they feel that much better after simply stepping into this tranquil space.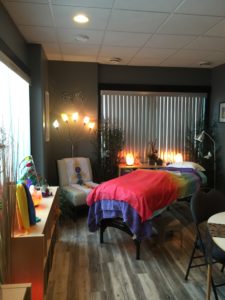 January 2013, Energy works relocated to a room within Refresh Organics Spa.
January 2016 Refresh changed from a Spa to a Health & Wellness Centre when they moved to their new location which they now own. Refresh are now offering many opportunities to assist health and wellness.  Please visit  www.getrefreshednow.com  for more information.
Each time a move has been made the new premises magically transform into the same warm, safe, comfortable, and welcoming environment that has always been present.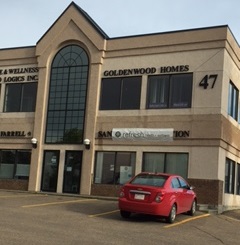 These are the new premises
Hazel is now upstairs, right hand front corner room.
Look for the #47
Re/fresh Health & Wellness
101, 47 Athabascan Ave
Sherwood Park
AB T8A 4H3
Turn left after Bubble`s Car Wash
We are on the second floor,
top right side corner.
look for number 47 on the building
780.719.2280