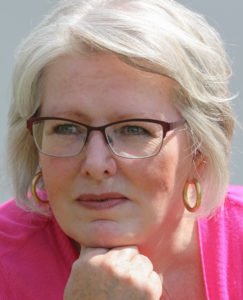 Welcome to Energy Works / Alberta Reiki Centre!

How does Hazel help you?
Hazel assists you and your family make the changes needed to create a more harmonious, healthy, happy life. Her purpose is to help you become more Self Aware, Self Empowered, Self Reliant, Self Sustained and Self Motivated by encouraging you to take responsibility and an active role in your own SELF HEALING. 
Through interactive  learning, one-on-one coaching and teaching, Hazel helps you to discover, for yourself, the important roles that your thoughts, words, and deeds play in your life. Her coaching methods are based on the theories behind Reiki, Colour Sound and Energy Work. Hazel has developed several techniques that will empower you to take action for yourself, just when you need it most -"In the moment"                                                                                                    
Everything, including emotions, thoughts, words and deeds has its own vibration and frequency, and they all impact us both externally and internally. When we can understand how those energies work, we can then harness those energies to work together in harmony, to create Health and Wellness, Peace and Joy. We can eliminate and release old beliefs and behaviour patterning that is preventing us resolving issues or moving forward, and we can change the energy that is stored in our tissues to promote wellness. Hazel offers practical simplistic approaches and techniques that help you change you look at life. Change your perception and everything changes.
Why choose Hazel as your Reiki  Teacher, and Mentor?
Corey recently posted this feedback
Hazel has been featured on City TV`s Breakfast Television.  
"Community Unity"
Hazel is also a Co Founder of Healing Hearts Centre,  a community of people that live
purely from heartfelt love, truth, integrity and authenticity.
Healing Hearts Centre is a place of Self Learning and Personal Growth.

Hazel and Carmen, offer a variety of services and courses for you to explore and discover your own inner truths.
Please visit  www.HealingHeartsCentre.ca.
Find Me
We have moved to a new location,
We are now in a wonderful energetic creative space, plus it is GROUND FLOOR.
Spark Centre, gallery and event centre
#124, 2257  Premier Way
Sherwood Park
AB T8H 2M8
780.719.2280
What is Energy Work?
If you're new to the world of Reiki and Energy Work, you may be wondering what this is all about. It has many benefits, including:
Stress reduction
Relaxation and tension relief
Boosts your body's self-healing capabilities
Removes energy blockages
Brings your body back to its natural balance
Helps you sleep better
Assists with detoxification
Supports the immune system
Increases vitality
Helps with spiritual growth
Emotionally calming
Subscribe / Connect
Subscribe to our e-mail newsletter to receive updates.